Helping people find the protection they need by encouraging insurers and intermediaries to deliver better consumer outcomes
Get in touch
Our Vision
The Protection Distributors Group (PDG) want to build trust within the insurance industry. We see a future where empathy, honesty and transparency are the core drivers to insurer and intermediary care.
Our Mission
Helping people find the protection they need by encouraging insurers and intermediaries to deliver better consumer outcomes. To find out more about the Claims Charter, Funeral Pledge and Access to insurance please see our campaigns page.
Our Members
Howden Life & Health is a leading life and health insurance intermediary, specialising in producing bespoke solutions for customers, partner companies and comparison websites. Wholly owned by the prestigious Howden Group and with a history dating back over 50 years, Howden Life & Health now helps thousands of clients a year. Having launched the UK's first full panel medical insurance, income protection and over 50's life insurance online comparison services, Howden Life & Health continue to excel in their specialist areas of life insurance, private medical insurance, income protection, accident sickness and unemployment cover. Combining great technology with a team of passionate, qualified and professional advisers, Howden Life & Health has an unblemished compliance record and a first class reputation amongst insurers, partners and clients alike.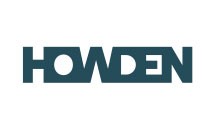 Drewberry are a fast-growing UK financial adviser with offices in London and Brighton. They specialise in offering financial advice to both individuals and small businesses on everything from life, health and income protection insurance to pensions, investments, tax and legacy planning. Drewberry are a team of passionate individuals who through technology and fanatical service simply want to help educate the world on how to make the most of their finances and protect them accordingly along the way. Drewberry were nominated for Protection Intermediary of the Year at the Protection Review Awards in 2013, 2014 and 2015 and the Cover Excellence Awards in 2015 and 2016.

Future Proof is an award winning Independent firm which provides advice on all aspects of Life Insurance, Critical Illness and Income Protection Insurance for individuals as well as businesses. We're committed to providing clear and expert advice as well as outstanding customer service. We specialize in helping people with chronic and acute medical conditions obtain cover and are proud of our many success stories; we have frequently helped people who have previously had an application declined. Life is uncertain and our aim is to provide people with the peace of mind and financial security in times of need.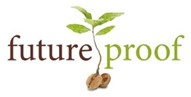 Highclere Financial Services Ltd is based in Berkhamsted, Hertfordshire and has assisted clients since formation in 1991.  Director Alan Lakey has accumulated 20 industry awards for advisory excellence since 1997.  Highclere specialises in protection planning with an emphasis on critical illness insurance but also advises on equity release, mortgages, pensions and investments.
Alan Lakey is also the founder of CIExpert, the impartial website which provides the industry with impartial analysis and comparative reports on both current and historic critical illness policies.

LifeSearch are trained to be absolute experts in protection, to always do right by our customers, and to take pride in offering the best service available in the UK. As a respected source of honest, unbiased advice, LifeSearch is recommended as an independent Adviser by the biggest household names. They choose only the best policies from the best insurers and as the UK's leading independent protection insurance Adviser, they promise you the best value and best service too.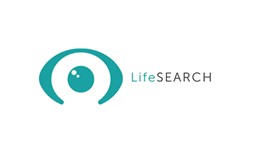 LightBlue Online are an independent team of dedicated specialists set up in 2010 by LightBlue UK - a Finance and Wealth Management company. The team now helps over 800 clients each year meet their protection needs. We give the best possible service by taking our time to understand exactly who our clients are and what they need, whilst minimising the administration involved in finding and setting up protection policies. Our aim is to build long term relationships by providing a professional and personal service and to provide clear and on-going guidance in order that our clients are fully informed when making important protection decisions.
LightBlue Online was set up in 2010 by LightBlue UK – a Finance and Wealth Management company – to provide free specialist help to people unsure how to go about choosing from the many Protection products available.  We take our time to understand exactly who you are and what you need, whilst minimising the administration involved in finding and setting up your protection policies, to get you protected as soon as possible.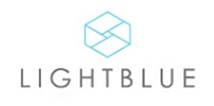 London & Country is the UK 's leading fee free mortgage broker, offering a fully advised service on both mortgage and protection. We currently have around 350 advisers working from our Bath head office, Newcastle sales office, and central London office with a total of nearly 600 staff across the business. We ensure all of our clients are put in an educated position and understand their protection options, so we can live up to our aim of being always for the homeowner and provide a service which goes beyond bricks and mortar.

Roxburgh Financial Management offers individual and corporate advice across the full range of Financial Services. From General Insurance and Protection, through Mortgages, and Investment & Pensions, Roxburgh provides clear financial planning advice delivered over the phone or face to face. Established 11 years ago and now with a team of vastly experienced consultants, we have a clear mission to provide clients with the advice and products they need to protect themselves and their families. Once the foundation of financial planning is in place through suitable protection products, we then help clients to plan for a better financial future through appropriate savings, pension and investment vehicles.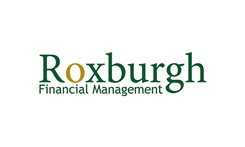 Cavendish Ware is a dynamic financial planning firm based in the heart of London, which began in 2003. It advises holistically on both individual and corporate subjects including protection, investments, pensions and mortgages. Based in London it mainly looks after media related companies on the corporate side and is heavily involved in Auto Enrolment and believes in the 'natural' link to protection which that can result in. Its main protection influencer is Roy Mcloughlin. He is a regular commentator in both industry and national media as well attending think tanks and round tables. He sits on the executive of the Income Protection Task force and was integral in bringing 7 families to the market with a particular passion for the raising of adviser awareness. He is regularly approached by a variety of insurers for commentary and new product design.

As part of Sesame Bankhall Group, one of the UK's largest mortgage and protection distributors, Sesame can offer you a breadth of advice, support and knowledge, which we believe is unrivalled anywhere else in the market. Bringing together over 800 advisers from across the country, we specialise in mortgages, protection and general insurance. The support offered by Sesame is underpinned by our commitment to ensuring that every client receives advice and guidance that is tailored to their requirements. This means our clients can enjoy confidence and comfort in knowing that they will receive the outcome that's right for them.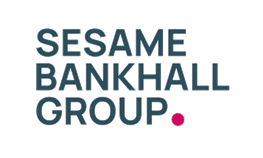 Cura is a family run multi award-winning insurance brokerage, with advisers specifically trained to find insurance for people with special risks, including health conditions, high risk occupations, travel and pastimes. We offer advice on life insurance, critical illness cover and income protection, both for individuals and companies. We do not charge any fees for our services and we are able to offer advice to UK residents and many non UK residents with connections to the UK. Cura are experts at finding cover for people who have been declined insurance previously. Our approach is to treat everybody as an individual, to listen to your story with an empathetic ear, and find an insurer that is going to suit you best.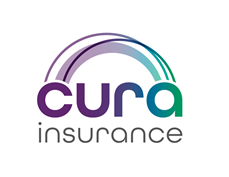 Essential Insurance is an independent broker that specialises in life insurance, income protection and critical illness cover and is dedicated to putting its customers first. Since launching in 2015, Essential Insurance has earnt a reputation for offering first-class customer service and is already one of the UK's largest protection insurance brokers. They've invested heavily in their operating systems and their advisors to provide an experience that is truly appreciated by its customers – in a short period of time they've created a genuinely customer-centric fully advised service. Essential Insurance are committed to providing no nonsense, straightforward advice, ensuring quality of service and building long-lasting relationships with their customers. They have one of the most intensive and prolific advisor training courses and their exceptional levels of customer service is evidenced by their consistently high customer outcome satisfaction scores.

St. James's Place is a FTSE 100 company offering face-to-face, personalised wealth management advice through their expert advisory arm. Established in 1991 they are the largest company within the sector, offering financial, investment and tax planning advice specifically designed for clients' lifestyle goals and stage of life. Adopting a distinct and effective approach to investment management, St. James's Place carefully hand select the best managers from the global investment market, recognising that no single investment house has a monopoly on investment expertise. This approach enables their clients to achieve the objective of generating superior investment results over the medium to long term. St. James's Place has been awarded 'Wealth Management Company of the Year – City of London Wealth Management Awards' three years running as well as 'Best Wealth Manager – Shares Awards' in 2017 and 2018 along with a host of other awards and recognition.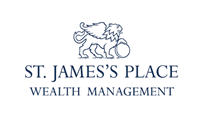 The Premier Choice Group was set up in 1996 with the aim to offer a truly independent personal service to both individual and corporate clients, primarily on health insurance matters. Since then we have successfully expanded, mainly thanks to personal recommendations of our satisfied clients who appreciate our personal touch and ability to offer an open and honest view. We now offer advice on all health, risk and protection products.
Over time we have built longstanding relationships with over 40 insurers, really cementing our independent status. We have a true partnership approach to our insurer relationships and this directly benefits our customers, who are at the heart of everything we do. Not only does this ensure you receive the best value for money it also displays our great reputation within the industry.
The Insurance Surgery is one of the UK's leading specialist brokers helping high-risk clients get cover for over 20 years. Since 1999 we have helped thousands of people get the life insurance they deserve so they can have peace of mind, no matter their medical condition or high-risk lifestyle factor. The main products we provide to customers are life insurance, critical illness cover and income protection; however we can also offer other life insurance products such as family income benefit or over 50's cover.
We specialise in finding people cover with pre-existing medical conditions, high-risk occupations or hazardous hobbies; we are passionate about protecting families and strive to help as many people as possible to get the life cover they need. We pride ourselves on our customer service, shown through our 5-star rating on Trustpilot, our Feefo Platinum Award for customer service 2 years running, and our customer service award from insurance age's UK Broker Awards."
Pure Protect is an insurance broker specialising in life insurance, critical illness cover and income protection, as well as private medical and general insurance. We are dedicated to creating a meaningful, long-term relationship with our clients that is based on understanding, clarity and integrity.
Our expert advisers realise that the financial side of life can be complex, which is why we work hard to get to know you and your aspirations through careful and detailed consultations. This enables us to provide quality advice services and practical pathways to help you find the right policies for your circumstances. Pure Protect is part of the MSS Group, which specialises in surveying, risk management, auctions, estate agency and property management, in addition to financial services.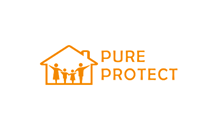 Since 2010, Vita have been providing independent expert advice to the people of the UK, helping thousands to protect the things that matter most in life, such as their family, their business, their home and their income; achieved by arranging Income Protection, Critical Illness Cover and Life Insurance solutions. We have a very clear vision: "To be trusted as the fairest and most credible insurance brokerage, giving unrivalled advice from experts that genuinely care about getting the right solution each and every customer". This is supported by building on our four fundamental values: being Fair, Knowledgeable, Personal and Efficient.
No hard sell, no pushiness. The feedback that our customers provide demonstrates that we're doing right by them and providing a first class service along the way. We are delighted to boast a 99% positive feedback rating on the independent review site, Feefo - being awarded their Platinum Trusted Service Award for 2022.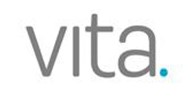 Radcliffe & Co dates back to 1959 when its founder, Wyn Radcliffe, established an insurance brokerage in Southampton.  In 2019, we celebrated our 60th year in business. We remain as fiercely independent as we were all those years ago and strive to offer the very best in independent, individual, professional and personal advice for all of our clients.
Our vision is to enable clients to achieve the life they desire through quality financial planning and education.  We believe that high levels of personal service are key to developing deep, meaningful and long-lasting relationships with our clients.  By providing informed, impartial and independent financial planning we can create more time and value for clients.  We are a business that really cares, putting clients and staff at the centre of our being.  By creating a culture of service and accountability, we can ensure that our staff will always endeavour to do the right thing. We deliver unrivalled financial planning and wealth management services that make a tangible improvement to the lives of our clients.  We achieve this by harnessing the latest technology to help our clients understand and optimise their financial position and make the best financial decisions possible.  We empower our clients to re-connect with their finances so that they can truly live the life they aspire to living.
Our services include savings, investments , tax planning and all areas of personal and corporate pension planning and  protection such as Life insurance, critical illness, income protection and group schemes for companies.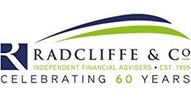 Caspian Insurance Services is a UK based life insurance broker that has no-fuss people first approach to financial protection, with offices in the heart of Manchester's city centre.
Caspian specialise in providing tailored advice in all aspects of personal and business financial protection. Caspian is devoted to providing the best possible service to their customers, and have invested heavily in employee training and development to ensure that their team can provide the highest standard of advice and care.
Caspian was created with the aim of providing a no-fuss, people-first approach to life insurance. Their current 5-star Trustpilot status and Gold Standard Award from Cover allow them to proudly showcase the results of these efforts and set a clear basis for the future plans for the company.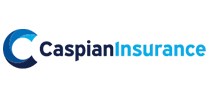 Founded in 2015, we have already reached over 700 members across over 287 firms. We have become one of the UK's fastest growing financial services networks, due to our core values aligning with our member's values and understanding what they are looking for from a network.
We are a network specialising in mortgages, protection, general insurance, and are the only network with specialist propositions for both equity release & private medical insurance. Our group company brands also provide our members access to wills, LPAs & estate planning, secured loans and conveyancing.
Our objective is to build a network whereby we are always able to maintain our personal approach. Our objective is not to be the biggest but to be the best network, our members know who we are and we work together in PARTNERSHIP with them.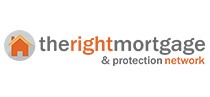 Towergate Health & Protection is one of the UK's leading independent, specialist health and protection intermediaries. Our award-winning team of specialist consultants offer expert, tailored advice on a range of health, protection, and wellbeing products, both in the UK and internationally.
As industry leaders, we will provide you with impartial and innovative guidance, and work with you to help you understand and navigate the various programmes and cost options available to you.
We have strong relationships with both big household names and smaller providers, all of whom offer a range of excellent and trustworthy products and services.
Customer satisfaction is extremely important to us, and we constantly strive to improve our customer experience. We are proud to have been recognised by Investor in Customers who have awarded us with gold status due to our helpful, efficient, and professional customer service.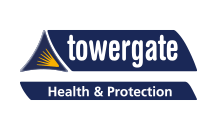 One Stop Mortgage Shop was established in 1997 and is now one of Northern Ireland's leading mortgage and insurance brokers. We are part of the Sesame Mortgage Network which means that we are not tied to any single lender or insurance company  and so can offer our clients a range of options to best meet their needs. All of our offices are located in easily accessible locations, many of which are in busy shopping centres with flexible opening hours. We feel strongly that our clients should be adequately protected when buying their home. We aim to provide tailored insurance advice to all of our clients to ensure that they have the right protection to meet their developing needs.